This wikia is a collaborative encyclopedia by fans about the ABC comedy series that anyone can edit! The series features the Kappa Tau Gamma, Omega Chi Delta, Lambda Sigma Omega fraternities and the Zeta Beta Zeta, Gamma Psi, and Pi Pi Pi sororities.
Help • Terms of Use • Wanted Pages • Categories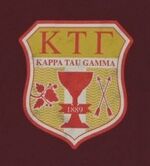 Kappa Tau Gamma (ΚΤΓ), also known as "Kappa Tau" or "KT" is a fraternity in Cyprus-Rhodes University. It is well known for being the black sheep of the panhellenic system at CRU because of its reputation of being based heavily on socializing. KT is the rival house of Omega Chi Delta. KT is well known for breaking campus rules and gets excited about the challenge that comes from new rules that are put in place. Read more >>




Loading RSS data...

Hey guys, how you all doing.

I am a huge fan of Greek and I was wondering if there is a site where I can watch all seasons of Greek.

If you could leave me a link on my talk page that would be heaps app…

Read more >

A lot of people are claiming Greek t.v. is not very family friendly...does anyone agree?--MissJewel 07:34, December 8, 2010 (UTC)

Read more >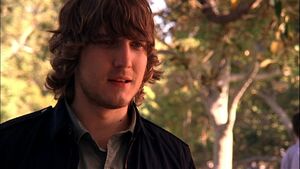 Captain "Cappie" John Paul Jones is one of the main characters of the series. He was the president of the Cyprus-Rhodes University chapter of Kappa Tau Gamma. During his time at KT, he was also the little brother of Egyptian Joe and the big brother of Rusty Cartwright. He was also a member of the Amphora Society. He is mostly known for his laid-back attitude with school and life and his dedication to throwing parties and helping out his fraternity brothers. Read more >>


Are you excited for the Greek Reunion Movie?